American Idol Reject Rhonetta Johnson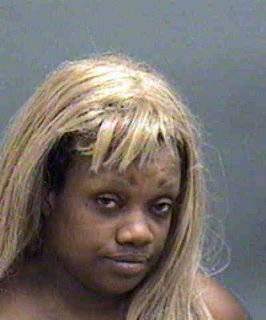 This could have been our next American Idol, Unfortunately Rhonetta Johnson didn't make it to Hollywood. The "Naturally" blonde Johnson became irate when she was informed that she didn't have what it takes to be the next Idol.
Johnson took a stab at Paula Abdul by calling her washed out and old and other things, which may be somewhat true but that's besides the point.
Sorry Rhonetta maybe when there's a competition on who has the best criminal record you'll qualify for the next step to becoming a winner. Until then take that sorry Whitney Houston wig off and get some sleep. Another thing get that mustache waxed or threaded.
This is what Paris Hilton would look like if she was black!